CookieHub is powerful, feature-rich, and incredibly simple to use. The service is a cookie consent solution that makes cookie management effortless. We require clear consent from every site visitor, helping you remain in compliance with global regulations.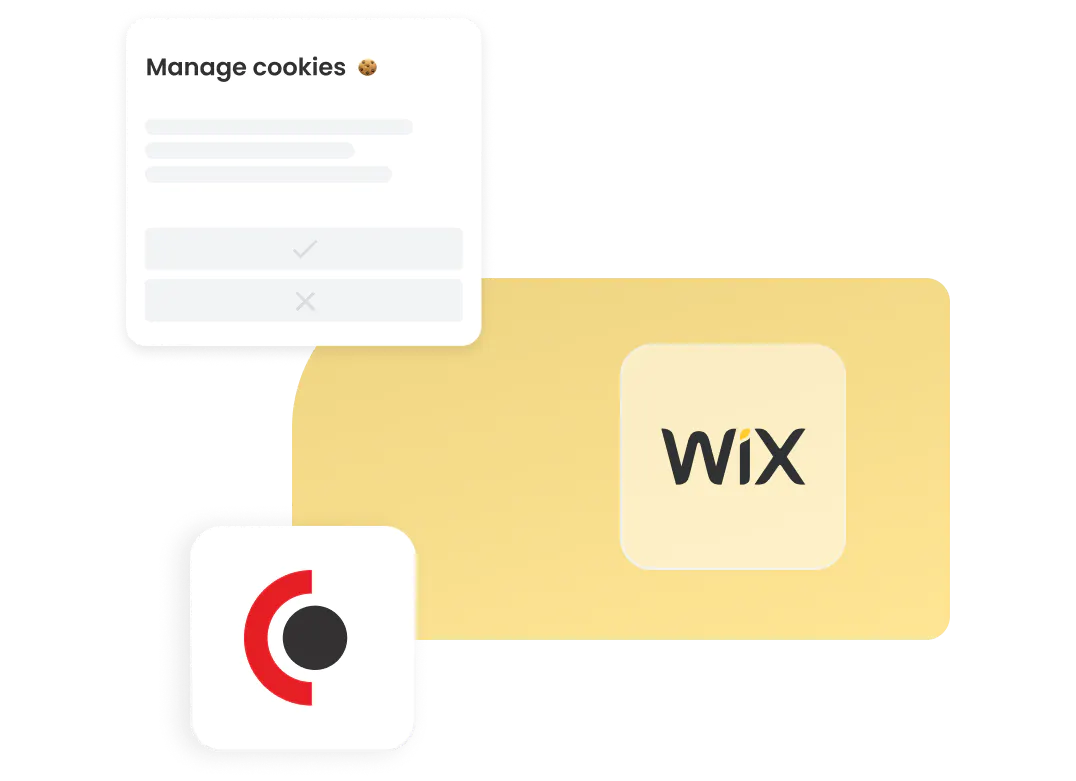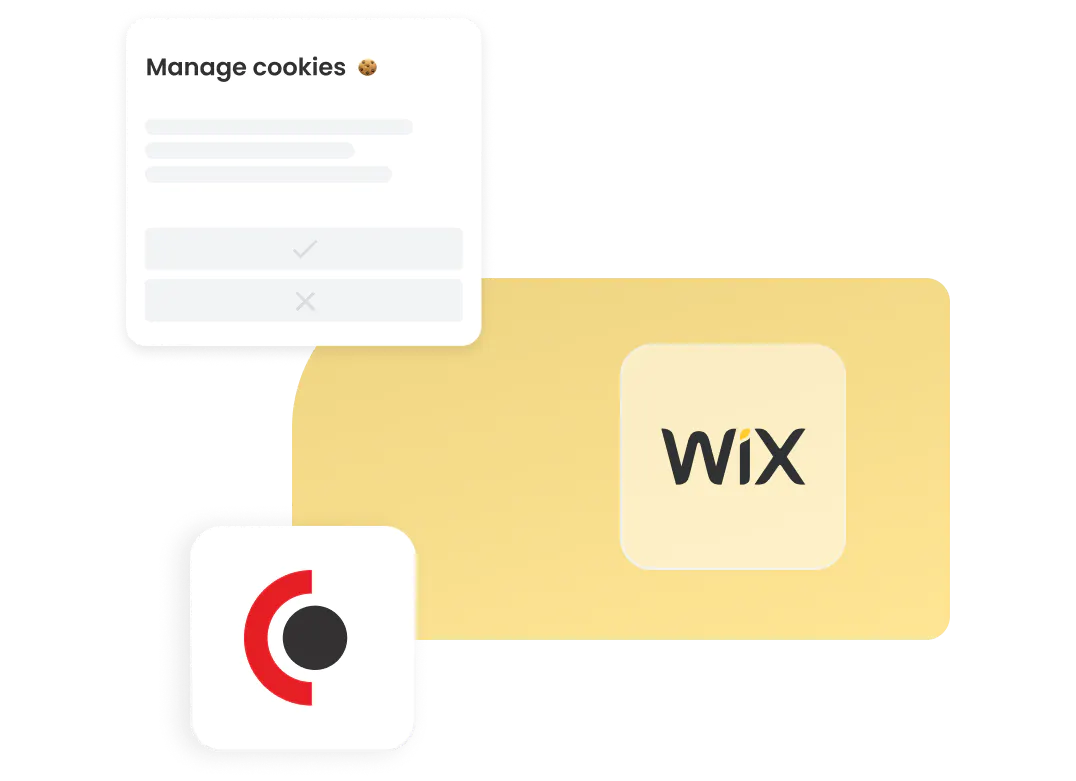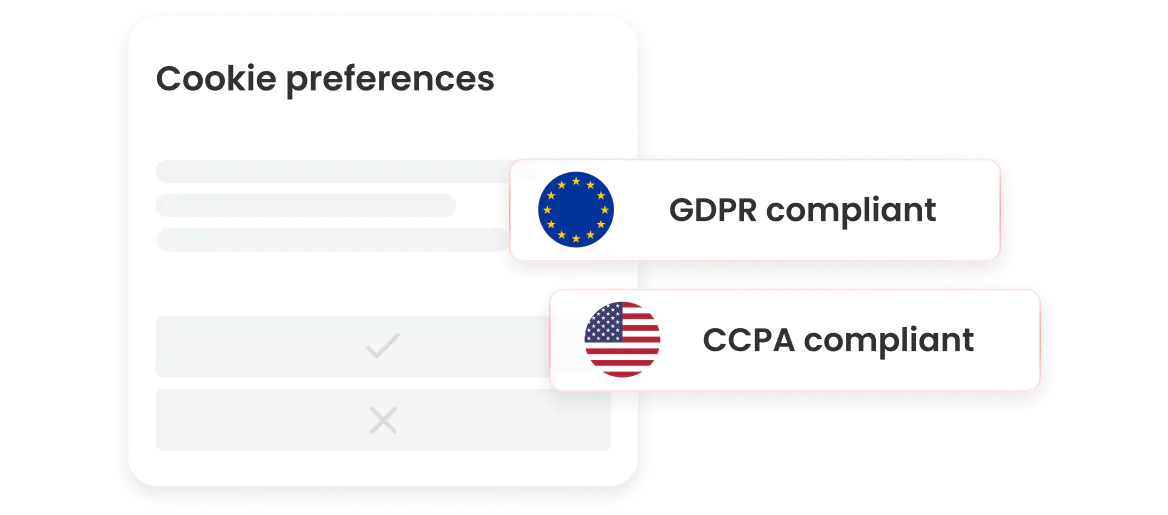 Implementing CookieHub consent technology on your Wix website will bring transparency to the types of personal information that may be gathered and shared with third parties, as well as the purpose of the collection. Additionally, in accordance with CCPA regulations, visitors will have the ability to opt-out of the sale or sharing of their information once the solution is implemented.
Customizable
Choose between various themes, style buttons, colours and placement of the widget shown on your website.
Compliance checker
So your custom widget looks great on any screen size.
Seamless integration
Just a few clicks away from easily setting up your cookie consent widget.
CookieHub can assist you as a website owner in achieving compliance with GDPR regulations regarding the use of cookies. Noncompliance can result in significant fines, making it crucial for Wix website owners to understand and manage the collection of personal data through cookies on their site.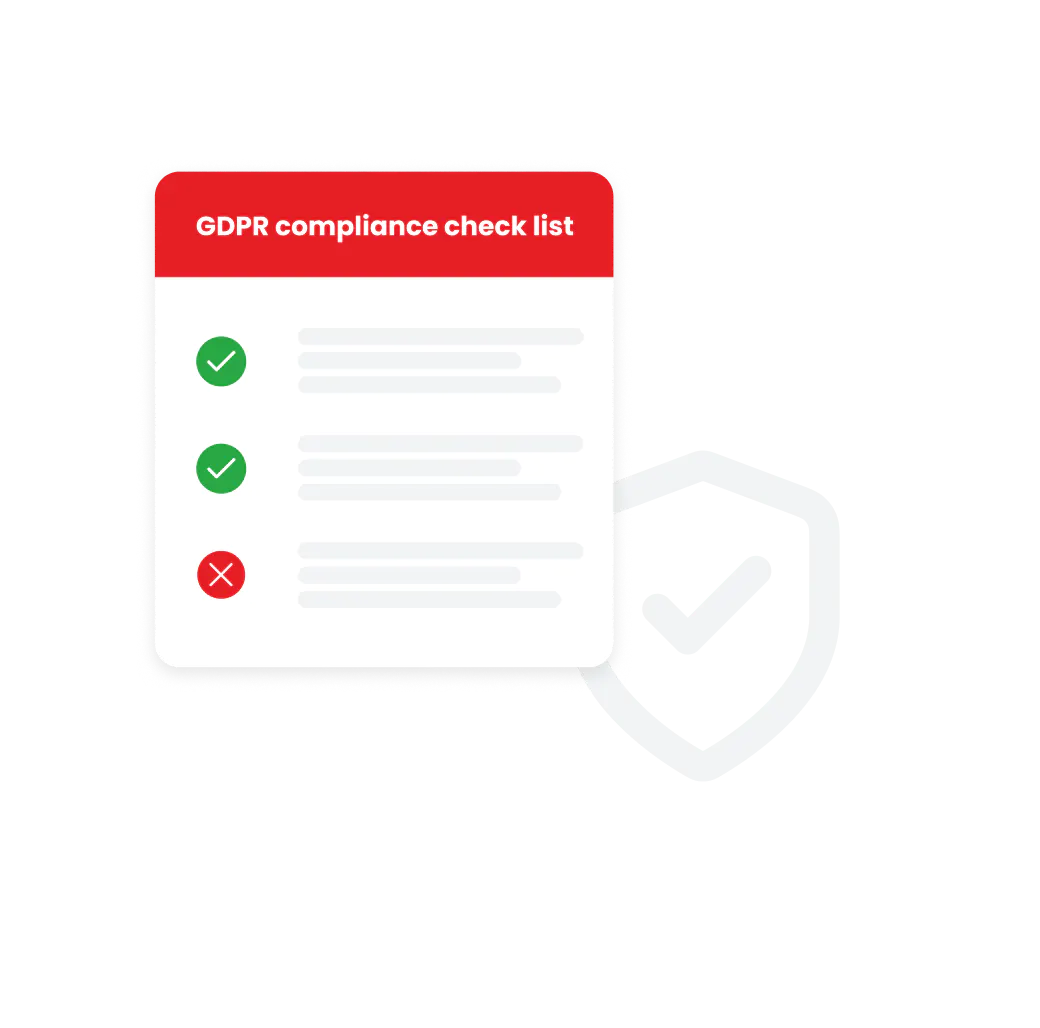 Great when you are building your website
Best for individuals and low traffic websites
Perfect for businesses and websites with 100.000/mo visits
For companies with large, high-traffic websites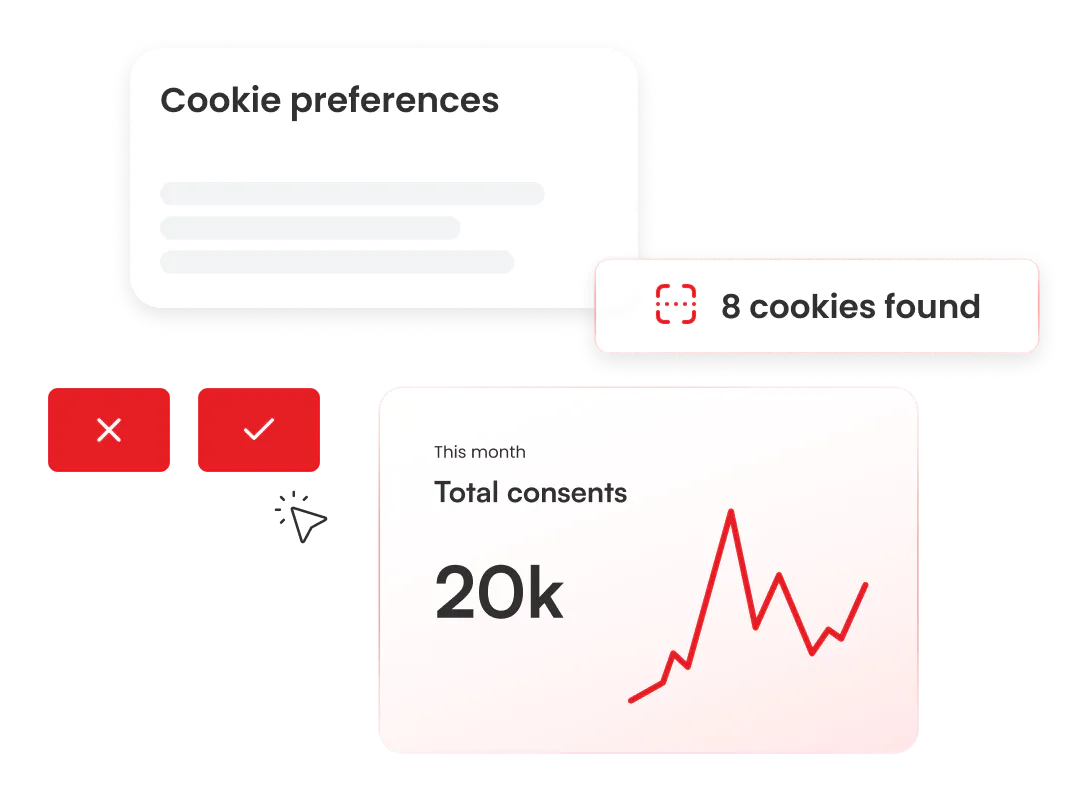 1. Create the domain in the CookieHub dashboard by clicking the Add domain button. Log in to your account or create one here. Type your domain name into the Domain name field. Select a template and click the Add domain button.
2. Open the Implementation tab and select Manually insert the code as the implementation method. Copy the integration code.
3. Open the Wix dashboard for your website and select Settings in the navigation. Scroll down to the Advanced section and select Custom Code. Click Add Code in the Head section.
4. Paste the CookieHub integration code into the first field. Ensure that the code is added to All pages and placed in the Head section. Press the Apply button in the bottom right corner. CookieHub is now implemented and managing third-party tracking scripts automatically.
If you use cookies on your website, you must obtain user consent to be compliant with GDPR and other privacy laws.
CookieHub is deployed using a customizable JavaScript code that you can easily implement on your website for free. The widget is GDPR compliant, requiring clear consent from users, and allows the users to revoke or allow any cookie categories at any time.
Yes, you can choose between few themes to fit the one fitting your website's design and style. Additionally you can customize the color, all labels and texts and manage various user interface options to make sure the widget looks great on your website.
After the trial period, if you have not already, you'll need to add payment information to continue using CookieHub.
To add your payment info, log in to your dashboard and follow the prompts on the 'billing' page. You'll be invoiced for the subscription (monthly by default, or yearly if you choose).