CookieHub provides everything you need to begin collecting visitors' consent, including an automatic cookie scanner, a customizable user interface, and various integration methods.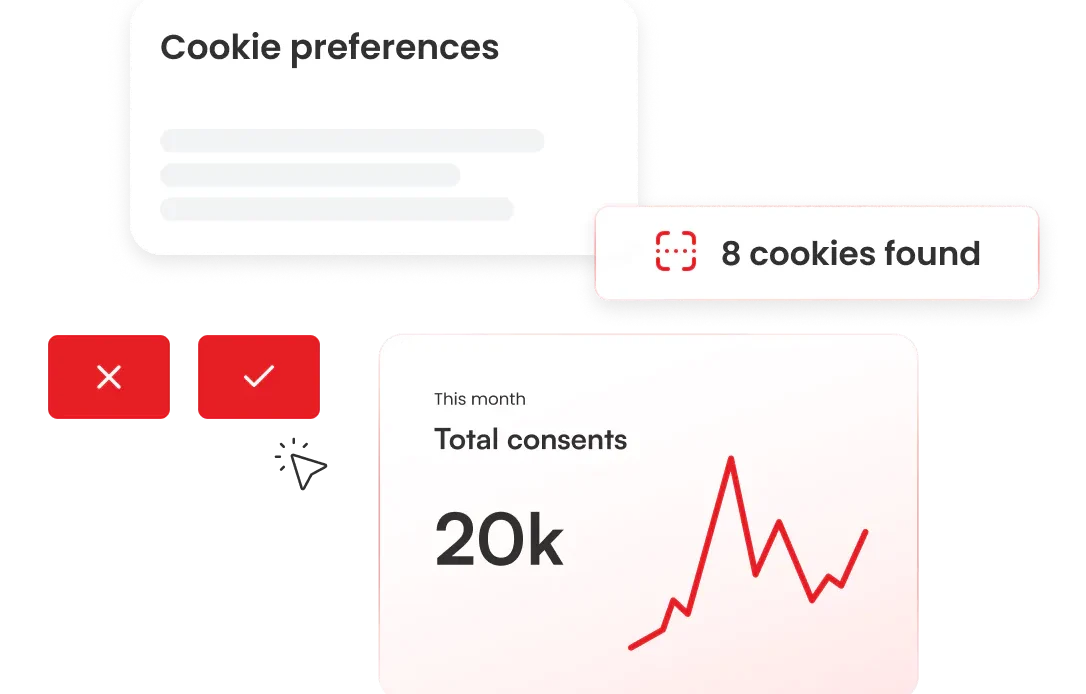 Cookie declaration
Automatically generates a detailed list of cookies in use.
Preconsent
Ensures a users privacy until their consent is given.
Fully responsive
Your customised widget looks great on any screen size.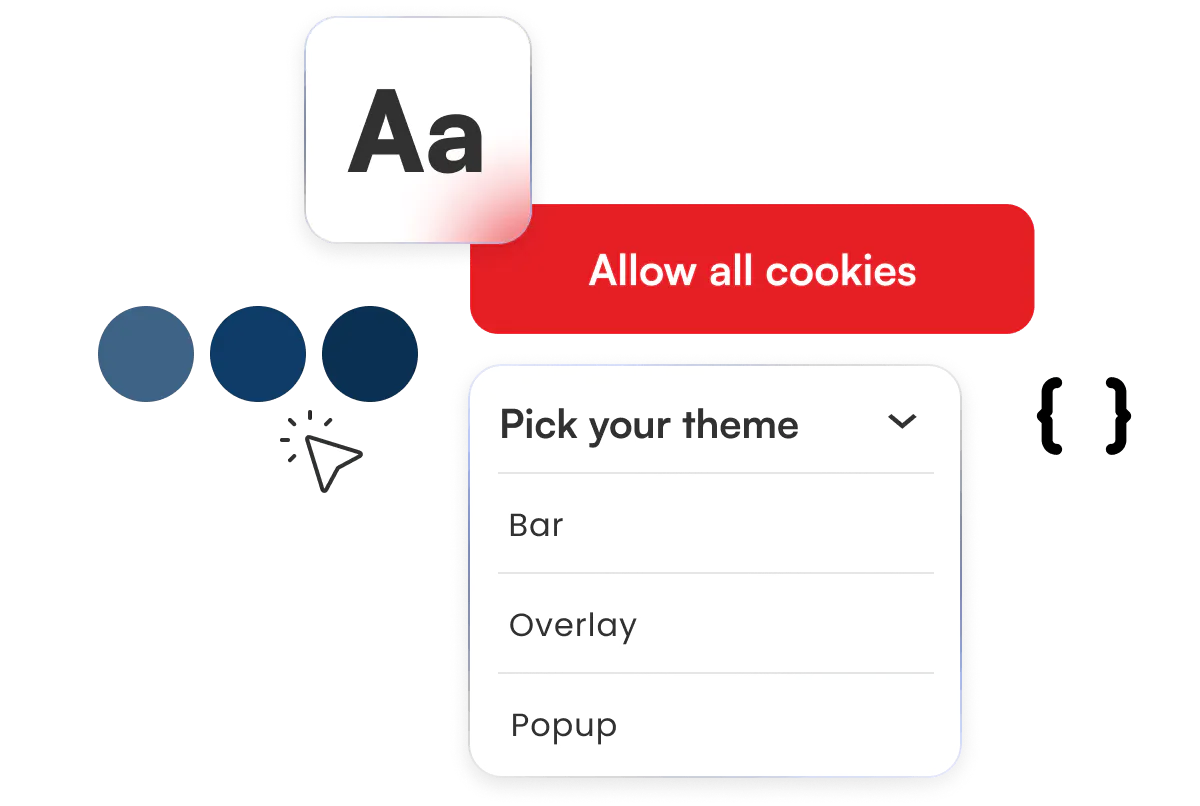 With the CookieHub widget, you have the option to either use a pre-designed theme or fully customise the buttons, colours, and placement on your website.
Easily set up your cookie compliance to match your brand colours.
Paid plans offer the ability to add custom CSS, allowing you to customise to your specific needs and preferences.
Get started with your favourite tools and platforms
Effortlessly integrate CookieHub into your website builder or CMS platforms.
Powerful features included in our paid plans
Subscribing to one of our paid plans gives you access to a full suite of great features.
Reports
Detailed reports on consent responses, sessions and a lot of useful information.
Customer support
Fast and easily accessible support here to assist with any questions you have.
Need to provide evidence that you have collected the neccessary consent from your users in accordance with various privacy laws? You can easily do that with the CookieHub consent log.
Access your consent history at anytime via the dashboard.
Select the date range you need from the dashboard and easily download the consent log.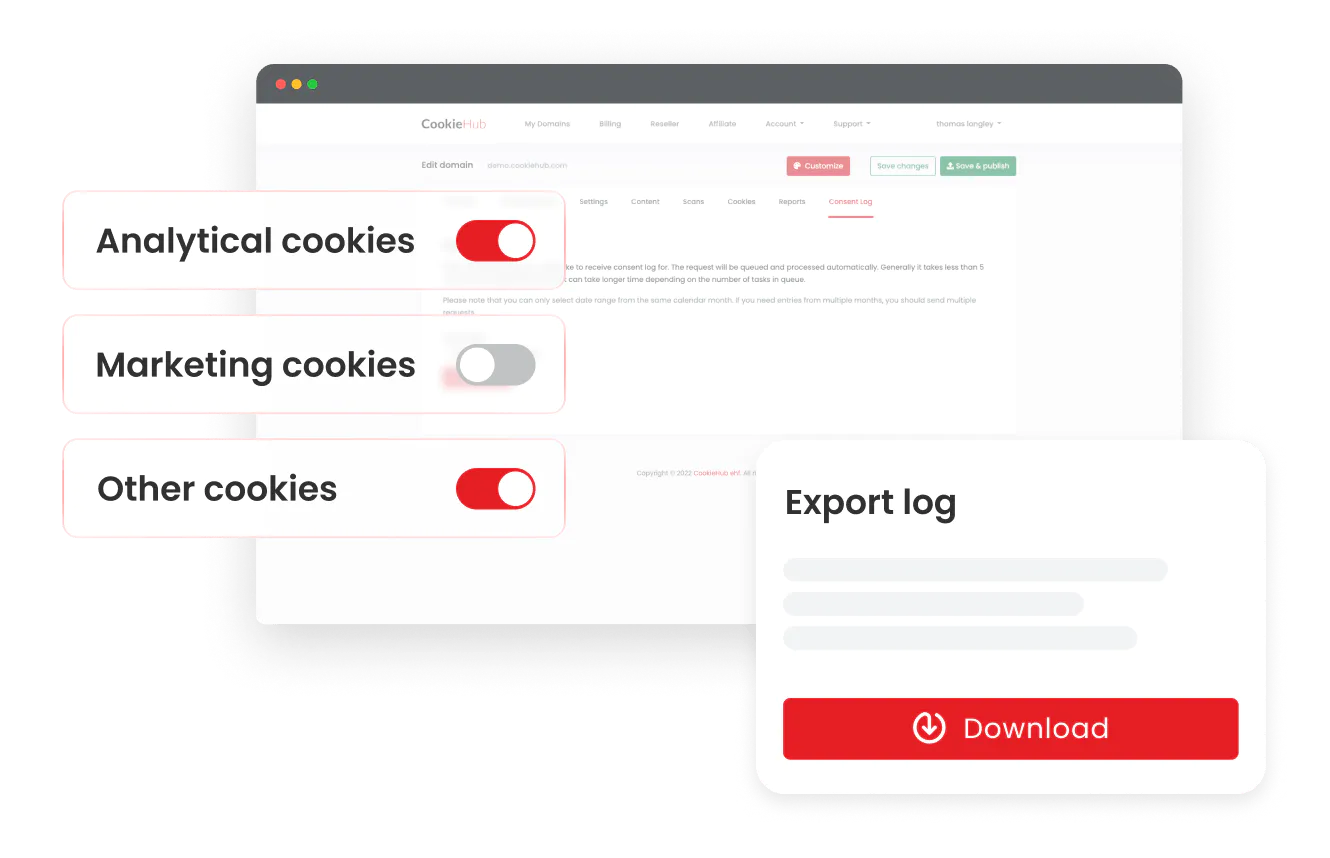 Don't just take our word for it, get started with a 30 day free trial!