When the consent log feature is enabled, CookieHub logs and stores user consents along with necessary information required to look up user choices in case you'll have to demonstrate consents to authorities.
This feature is only available for premium subscriptions.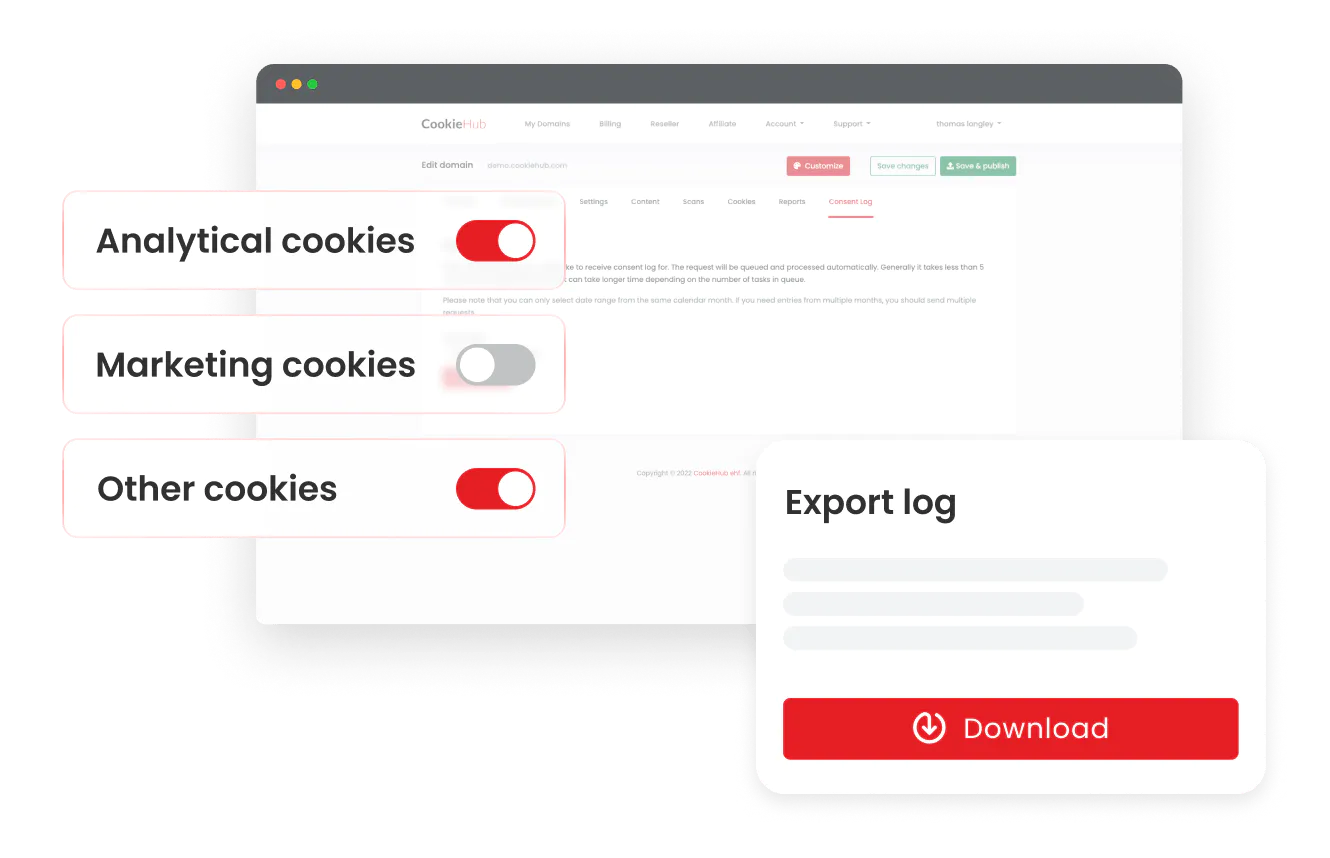 Why should I use consent log?
To comply with GDPR, web site owners need to be able to demonstrate user consents. This is stated in recital 42:

Where processing is based on the data subject's consent, the controller should be able to demonstrate that the data subject has given consent to the processing operation […]
What information is stored?
CookieHub only stores necessary data required to demonstrate user choices. Below is a complete list of data stored:
A random string stored in the CookieHub cookie in the users browser along with the settings for the cookie categories. In case you need to demonstrate the consent, you'll have to request this token from the subject to find the entry from the consent log.
The IP address of the client. The last part of the IP address is replaced with 0 as IP address could be considered personal information.
The date and time of consent.
The full url that the user was viewing when he configured consents using the CookieHub widget.
The registered country code for the IP address. When using geolocation this can be useful to identify if the user consented or didn't get any choices.
The user agent usually contains the browser and operating string information.
Experience the benefits of our cookie management solutions risk-free! Sign up for any of our plans and receive the first 30 days free.
View our getting started guide
Try CookieHub today for free.