CookieHub provides translations for 39 languages that you can customize and conditionally display to end users based on web site's language, browser language or URL prefix.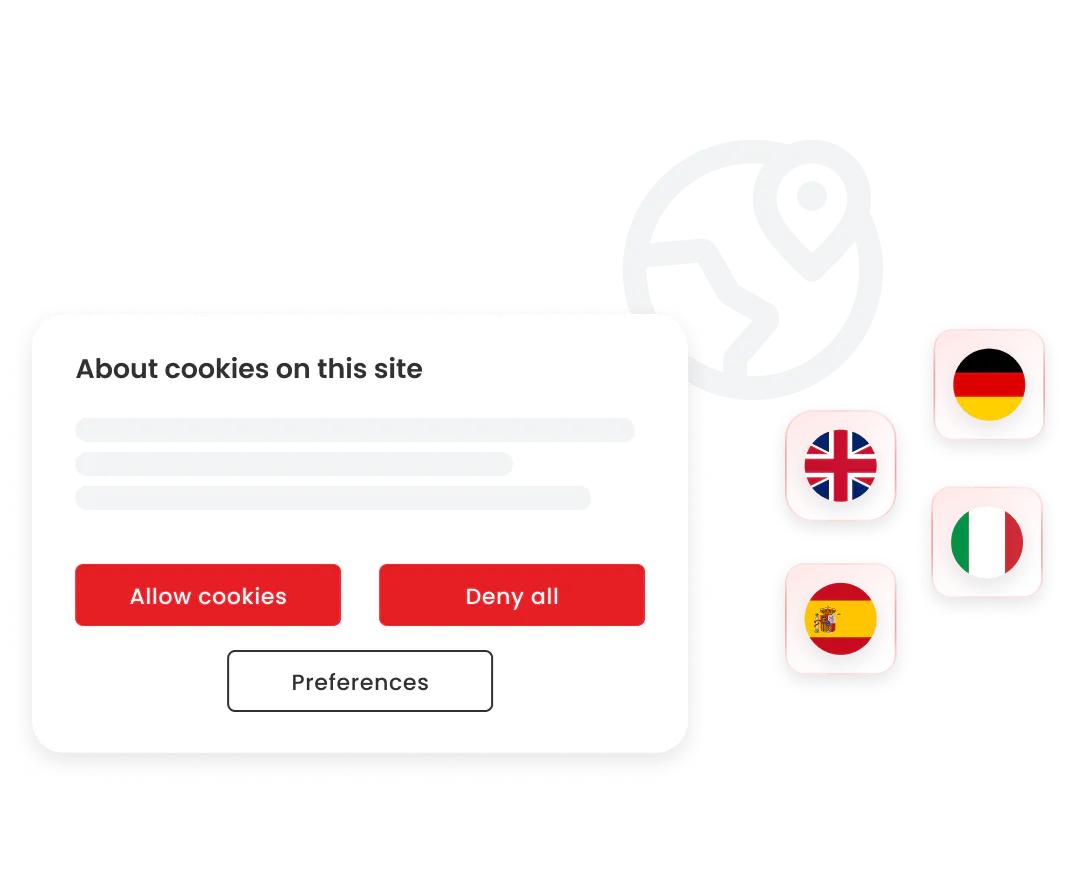 CookieHub is a tool that helps website owners and developers comply with various data protection regulations, such as the General Data Protection Regulation (GDPR) and the California Consumer Privacy Act (CCPA).
One of the features of CookieHub is the ability to provide translations for 39 different languages, allowing you to customize the language displayed to your end users based on factors such as the language of the website, the language of the user's browser, or the language specified in the URL prefix.
This is useful for websites that cater to a global audience, as it allows you to present the necessary information in a way that is easily understandable to users regardless of their preferred language.
The following is a complete list of the languages currently supported by CookieHub:
Select any plan and get the first 30 days free so you can try it out and see how we can help you manage your websites cookies.
CookieHub is a subscription service that offers flexible pricing plans to suit the needs of websites of all sizes. Find the plan that works for you.
It's easy to be compliant with CookieHub
Sign up today and create a custom cookie banner for your website