Smart solutions for POPIA compliance
Does your website comply with the South Africa protection of personal information act? See What CookieHub's consent management platform can do for you.

POPIA went into effect in 2020 and is now seen as the strongest personal data protection act in Africa. If your website collects personal data from people in South Africa, you absolutely must ensure your data collection practices meet every aspect of this important law.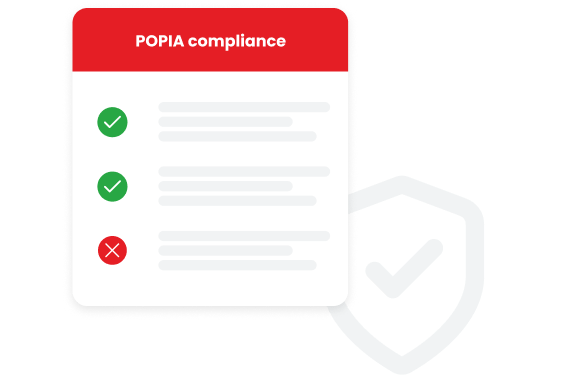 POPIA is the South African Protection of Personal Information Act. Enforcement of this law began in 2021. The law is very similar to Europe's GDPR and Brazil's LGPD, though there are some differences. While compliance with GDPR and LGPD means you are mostly in compliance with POPIA, there are some distinct differences that must be adhered to if your website collects and stores personal information from people in South Africa.
Key areas where POPIA differs from GDPR include:
Let CookieHub's consent management platform simplify your POPIA compliance
CookieHub has smart solutions that take the pain out of POPIA compliance and give you peace of mind — focus on your core business operations, not fast-emerging privacy laws.
With CookieHub, you can:
Comply with POPIA cookie privacy laws
CookieHub helps you protect your users privacy in South Africa by complying to strict cookie consent laws.
CookieHub is a subscription service that offers flexible pricing plans to suit the needs of websites of all sizes. Find the plan that works for you.
Try CookieHub today for free.