Your website may need to adhere to european privacy laws even if you are not located in Europe – we can help!
Europe's powerful privacy law, the General Data Protection Regulation, or GDPR, has strict rules meant to protect the privacy of people using the web in Europe, and backs up the rules with heavy penalties for those who do not comply. But while the law is overseen by regulators in Europe, it impacts website owners on a global scale because it governs how anyone, from anywhere, collects and processes the personal data of individuals who live in the European Union.

Put simply – if your website is accessible to anyone in Europe, you need to make sure it complies with all the GDPR privacy rules. That's where CookieHub comes in.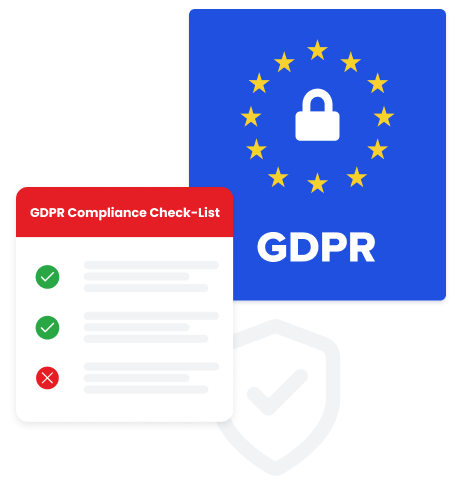 The GDPR is the General Data Protection Regulation. Passed in 2016 and put into effect in 2018, this is widely considered to be the toughest privacy and security law in the world. Its complex provisions include rules that:
Cookies are a cornerstone of the GDPR and compliance with it, and your website is likely collecting personal data from cookies even if you are not aware of it. With fines that can easily run into millions of dollars, this is not a law you can afford to ignore.
As a recognized global leader in cookie consent and management solutions, CookieHub is uniquely well positioned to help website owners around the world comply with these tough European regulations.
CookieHub can handle:
CookieHub is cookie consent made easy
GDPR puts the onus of compliance on website owners – and CookieHub understands how difficult, complex, and confusing this task can be. Thousands of website owners around the world trust CookieHub every day to uncover hidden website cookies and trackers and ensure compliance with privacy laws no matter where they originate or where the website is based.
You can trust CookieHub to:
Comply with GDPR's cookie privacy laws.
CookieHub helps you protect your users privacy in Europe by complying to strict cookie consent laws.
CookieHub is a subscription service that offers flexible pricing plans to suit the needs of websites of all sizes. Find the plan that works for you.
Try CookieHub today for free.