One of the most important feature included in CookieHub is the cookie scanner. It enables the platform to remove cookies when cookie categories are blocked and allows us to automatically generate a cookie declaration for you website.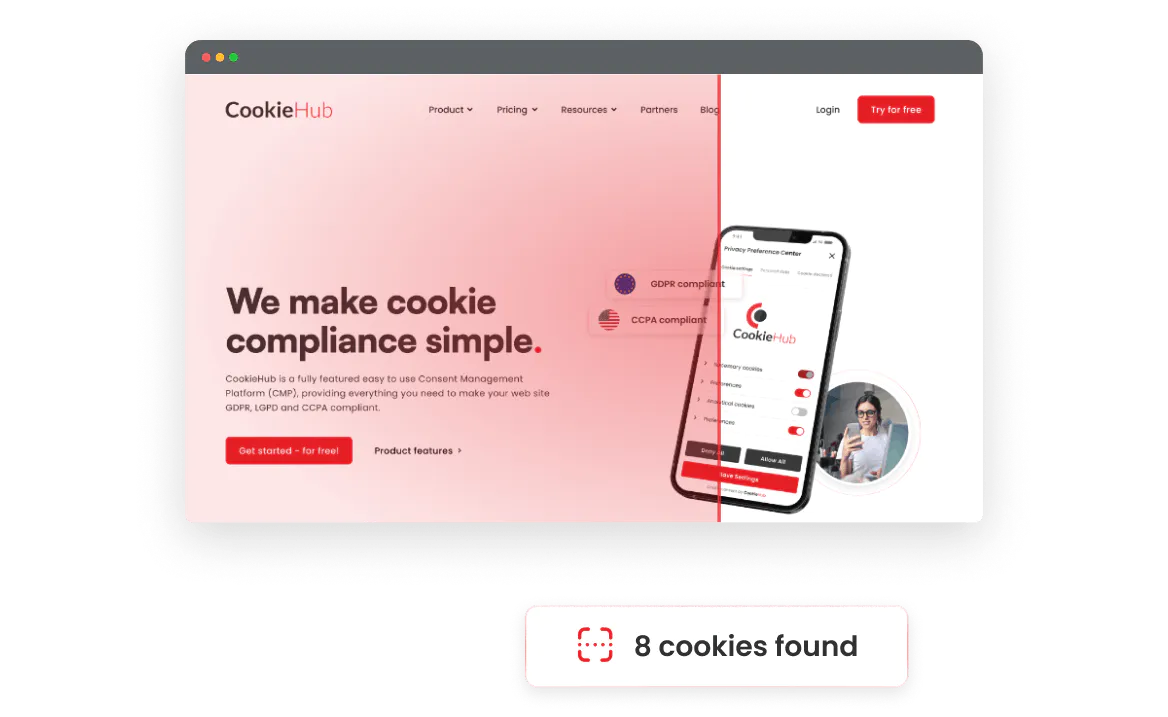 When a domain is created in the CookieHub Dashboard and cookie scanning is enabled, our scanners will crawl your website and collect information on cookies used on the website along with details like expiration, hostname and path. Each cookie is then automatically assigned to the correct category based on our Cookie Database. Cookies that do not exist in our Cookie Database will be assigned to the Uncategorised category.
Once every month your website is automatically crawled to check if there have been any changes to the cookies used on the website and any change is automatically published to your cookie declaration.
Domains with active Basic, Business or Enterprise subscriptions are automatically validated to check if cookies are correctly set up and not set before the user has consented. The scan report is sent to all users linked to the account once a scan has been completed with details about the actions required and the current status of the cookie configuration.
We maintain a database of cookies detected, categorize them and provide details on the purpose of each cookie. You can easily change category assignments and descriptions about each cookie in the CookieHub Dashboard by clicking the Cookies tab for each domain.
View our getting started guides
To begin using CookieHub, you can view our getting started guides to learn the basics and get up and running.
Try CookieHub today for free.